Window & Patio Door Installation, Serving Denver Metro
We install the highest quality windows and patio doors for the lowest prices on the Front Range!
Our goal at Home Design Exteriors is to provide you with top-quality replacement windows and patio doors, professional workmanship, and exceptional service. We are committed to building lasting relationships with our customers by ensuring 100% satisfaction guaranteed.
Home Design Exteriors is proud to offer the top brands, styles, and options that all the big overpriced companies have but at a fraction of their cost! If your windows are drafty, cold, hard to open, or just plain ugly, call today for a free, no-pressure consultation!
Door & Window Brands We Carry

Amerimax Windows and Doors
Amerimax, a company you can trust. Amerimax Building Products, Inc. is a division of Euramax International, Inc., a leading international producer of value-added aluminum, steel, vinyl and fiberglass products.

Sunrise
Sunrise Windows is a leading manufacturer of premium performing, energy efficient, custom made replacement vinyl windows and sliding doors, selling its products through specialty window dealers, home improvement contractors and building products distributors.

Simonton
Simonton Windows® entered the new millennium with its dedication to quality products and unbeatable customer service intact. Legendary Simonton quality continues to be recognized throughout the industry and is evident in the numerous industry awards Simonton has received.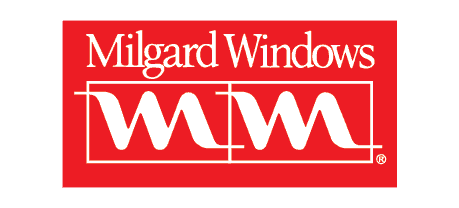 Milgard
Milgard has one unwavering goal, and that's to be the best window and door manufacturer. For new homes, remodeling projects, or anywhere quality windows and doors are desired, Milgard delivers it all.
Fiberglass Windows
Fiberglass is a premium replacement windows material of choice as it's an excellent choice for homeowners looking for a durable window that will last a long time.
We offer fiberglass windows from Milgard, as well as many others.
Milgard Fiberglass windows
Vinyl Windows
Vinyl windows deliver beauty and state-of-the-art performance for energy savings, reduced maintenance and a more comfortable home.
We offer vinyl windows from Amerimax, Sunrise, Simonton, as well as many others.
Amerimax Windows For Colorado
0% FINANCING FOR 18 MONTHS!
Offered through GreenSky