Revamp Your Home with James Hardie Siding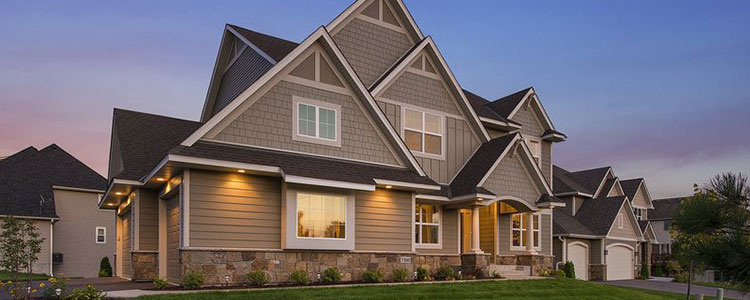 Why is James Hardie siding such a big deal? Having provided remodeling and home improvement services for many years, we've seen brands come and go. But James Hardie is different; it's one of the brands we're most proud to offer. Their siding products rank among the highest-quality on the market, and James Hardie and Home Design Exteriors are two of the best possible investments you can make in the exterior of your home.
If you're searching for premier siding, the Home Design Exteriors team is ready to help. James Hardie siding stands as one of the top choices for residential siding, and our professionals install it with the highest levels of service and workmanship.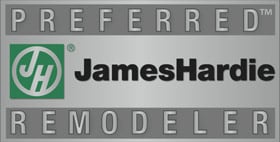 What Makes James Hardie Siding Special?
James Hardie is fiber-cement siding that brings versatility, value and functionality to your home. For the construction and real estate industries, it's a highly recognized name. When you select James Hardie siding, you benefit from a range of colors and the aesthetic appeal your new siding adds to your home.
James Hardie products include:
Hardieplank siding
Hardiepanel siding
Hardie Board siding
Vertical lap siding
Hardieshingle siding
And more siding, soffit and trim options
How James Hardie Siding Benefits You
For multiple reasons, you may wish to change your home's siding. Whether your siding is outdated, old, fading or you're just not happy with the color, your home will get a new lease on life with James Hardie's amazing quality and range of colors.

James Hardie siding benefits include:
Minimal maintenance.
Fade-resistant.
Aesthetic appeal.
Weather-resistant.
Increases your home's value.
Resists insects.
Customized for Climate: The HardieZone System
Only fiber-cement products from James Hardie are custom-engineered for climate variances. In HZ5 in the northern United States, James Hardie products are created to resist cracking, swelling and shrinking even through years of freezing and wet weather. HZ10 products, meanwhile, protect against humid and hot conditions, intense sun and more. Homeowners get an exterior that beats the elements when they choose James Hardie trim and siding.
HZ5 Products: Right for Denver and Colorado
All fiber cement is not the same. HZ5 products work well in snow, ice, freezing temperatures and extreme variations in seasonal temperatures. To provide you with beauty to match the durability, Hardie created the siding surface to deliver high performance, including exceptional resistance to moisture and paint adhesion. With James Hardie products, you get a home exterior engineered for tough winters.
Why Should You Trust Us for Your Project?
When you work with Home Design Exteriors, you gain the skilled workmanship of one of the Denver area's most-experienced installers of James Hardie siding. Our work is guaranteed, and we present you only with our top recommendations that provide a good fit with your home.
We're proud to have earned the elite "Preferred Contractor" status with James Hardie. In every project, we strictly adhere to the installation process created by James Hardie to ensure that your siding conforms to their rigid requirements. Your siding also comes with a warranty to guarantee quality.
Excellent Results in Professional Exteriors
After your siding installation is complete, you'll be stunned at how it looks. Our professionals don't rest until we provide you with extraordinary results. Our clients rave about the work we've done for them, and you can expect the same high level of quality and service.