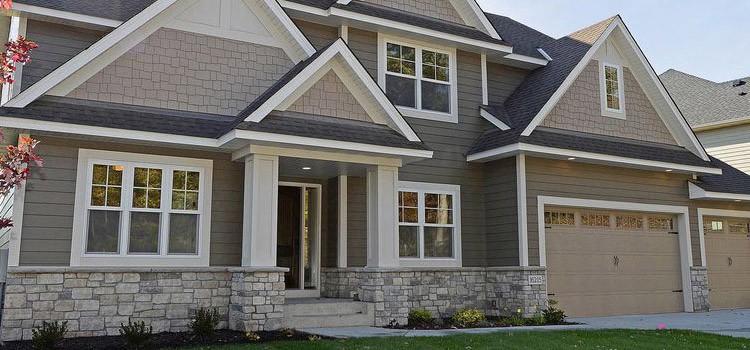 Cultured Stone Siding – An Elegant Addition to any Home
Stone veneer siding is a beautiful way to upgrade your home's exterior without sacrificing durability. The charm and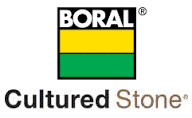 elegance of stone enhances any home, but using actual stone is often cost-prohibitive and impractical in many climates. Cultured stone siding provides homeowners the look and feel of real stone without sacrificing money or flexibility. That is why Home Design Exteriors is proud to provide cultured stone by Boral . With a reputation for the worlds finest manufactured stone veneer, its no wonder why so many in the Colorado Springs metro area like it.
Home Design Exteriors can help you enhance the curb appeal of your home with cultured stone siding. With many colors and stone options to choose from, you can select the right stone veneer that fits your vision. We are trusted installers of cultured stone siding and you can rely on us to meet your siding needs from start to finish.
Benefits to Cultured Stone Siding
Stone veneer siding has many practical and aesthetic benefits for homeowners.
Affordable. It is one of the most affordable siding materials on the market today. With stone veneer siding, you gain the beauty and appeal of stone for a fraction of the price. You will increase the value of your home and reduce its selling time, all for a minimal investment.
Durable. Stone veneer siding is strong. It can stand up to extreme weather, temperature changes, and debris. This siding protects your home and your family.
Low Maintenance. With cultured stone siding, you no longer need to worry about peeling paint or fading wood stains. This product is easy to maintain and keeps its great look for years.
Versatile. Stone veneer can be installed on almost any surface and can be used for accents or as a full exterior. The choices in color, stone size, and stone type let you select the right look for your home.
Why Cultured Stone Siding Matters
When selecting a siding for your home, it is important to remember that is serves as a barrier between your house and the elements. It helps prevent damage from rain, hail, high winds, and even fire. Cultured stone siding is strong and gives you this protection while enhancing the value and beauty of your home.
Why Using Home Design Exteriors Matters
Your home is your biggest investment and Home Design Exteriors understands this. Our expert team of stone veneer siding installers will address every aspect of your job from start to finish, assuring the job is done right and you are satisfied. We are a trusted cultured stone siding contractor and we have the satisfied customers to prove it.
We guarantee that all of the work we perform and all of our installations are done according to the manufacturer's specifications.
If you would like to learn more about cultured stone siding, please call Home Design Exteriors today to get a FREE stone veneer siding consultation today.