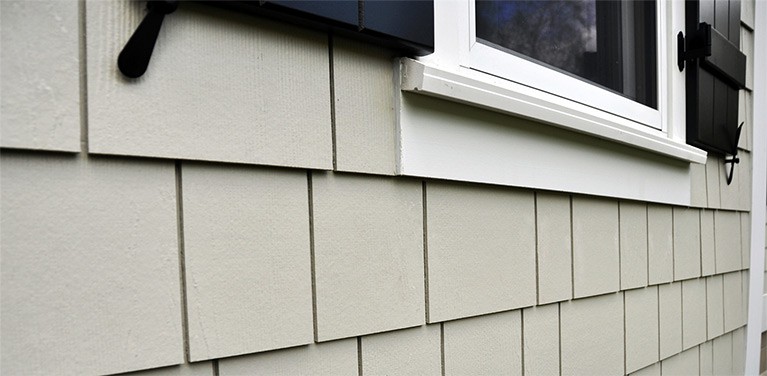 Siding serves as a major asset for your home, adding both beauty and functionality. With a wider array of options than ever, narrowing down your choices means focusing on your specific needs. Keep these factors in mind as you consider purchasing new siding for your home.
Aesthetic Adaptability
By choosing the right siding, you augment the curb appeal of your home. The appropriate siding choice should maximize your home's unique architectural features and increase exterior beauty. While most people agree that a woodgrain siding offers texture and warmth, it may not be the best choice for you. And without the right paint, either real or engineered wood may become damaged by moisture, promoting the growth of  mildew and mold.
Instead, consider James Hardie siding solutions that provide resistance to moisture and wood-eating pests. James Hardie siding also comes in a range of colors and styles.
Weather in Your Area
Siding protects your home against the climate conditions unique to your area. Some siding products may melt, shrink or warp due to severe temperatures, and others may age prematurely. To withstand the harsh Colorado winters, your siding must be resilient and durable. Strong, long-lasting fiber cement siding from James Hardie is up to the task, offering unparalleled toughness.
Resistance to Fires
A fire can cause untold devastation. By purchasing fireproof siding, you make an investment in protecting your home and your precious family. Siding that is fire-resistant helps safeguard your home's wooden wall framing and helps slow the spread of a fire through your house. It's important to understand that wood siding does not act as a fire retardant. Instead, you can make a prudent decision by choosing fiber cement siding, which is 100-percent non-combustible, reducing the risk of damage to your home in a fire.
Maintenance Demands
With any siding material you choose, you can expect to perform some maintenance. After just a few years, most siding types will require repainting for a continued smooth, vivid look. If you prefer to skip expensive, repeated paint jobs over the life of your siding, fiber cement is the right option.
Fiber cement siding retains its rich color and wear-free look for many years without the need for new paint. When you choose James Hardie's ColorPlus® Technology, you can expect a smooth, even application across all areas of your siding, which will resist fading and sun damage for years to come.
By keeping these factors in mind, you can make the right choice in replacement siding. For assistance with selecting the ideal James Hardie product for your home, please call Home Design Exteriors today at (303) 960-7217, or contact us for your free quote.